Inquisitive & Independent
Your Toddler Is Ready To Learn About The World
Toddlers | 18 Months - 2.5 Years | Serving El Cajon And Santee, CA
Bright, Spacious, & Neat Classrooms Mean Tons Of Play & Exploration
There are different spaces for art, sensory activities, and a little library for browsing through books in our classrooms, as well as an open space for your child, to get their muscles moving with dance and free play.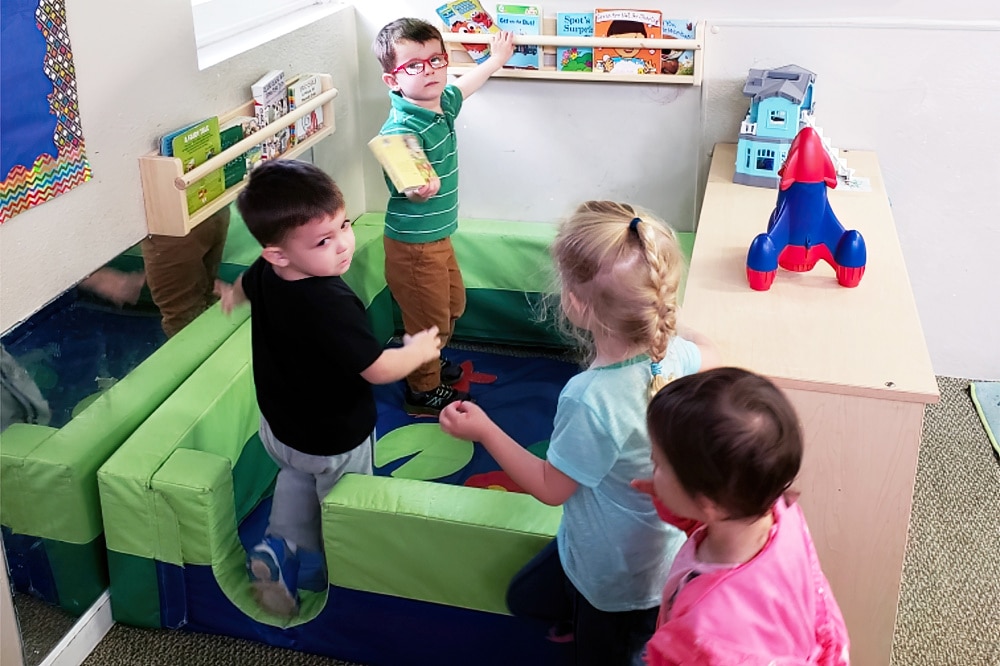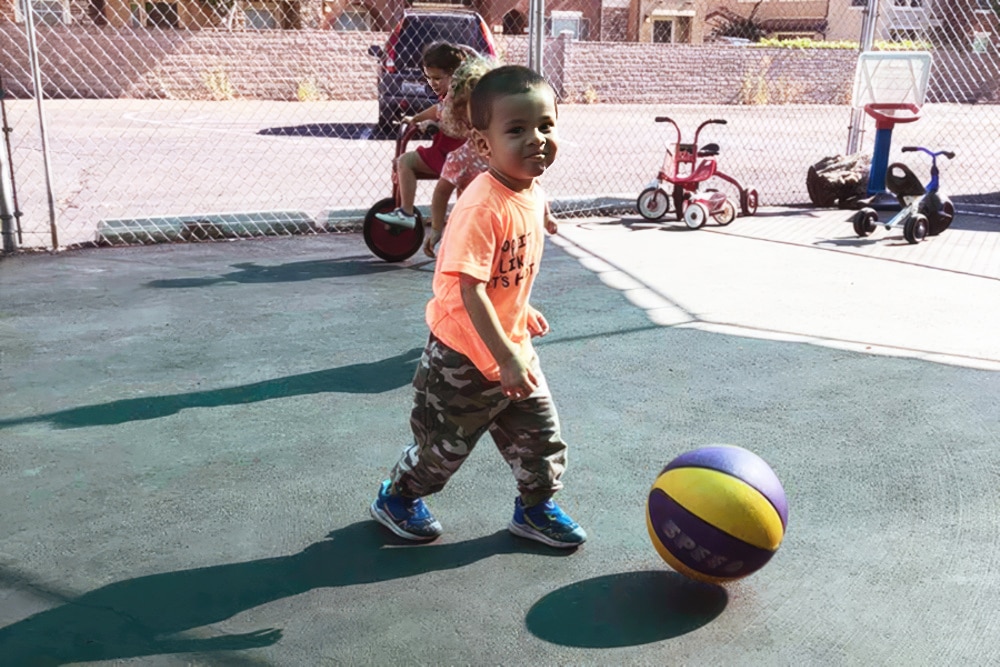 Daily, Fun, & Safe Playground Time Keeps Them Active & Energized
Amazing playgrounds have soft patches of grass for those little ones still finding their coordination, while hopscotch, bike paths, and other incredible outdoor activities keep them active, healthy, and energized.
Professional Cleaners Make Your Child's Health The Top Priority
The toddler room is sanitized throughout the day with your child's safety in mind. While teachers keep a clean classroom during the day, a cleaning crew comes in the evening to scrub and sanitize, so it's fresh and ready to go in the morning.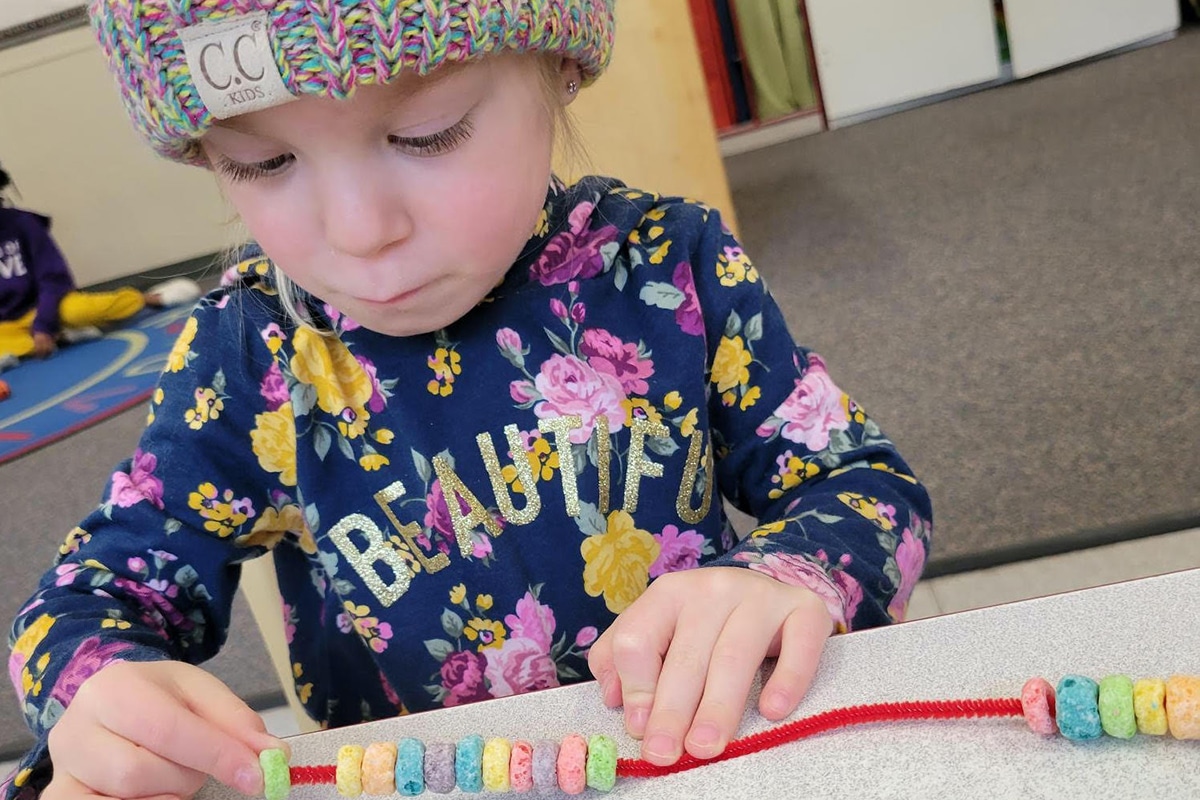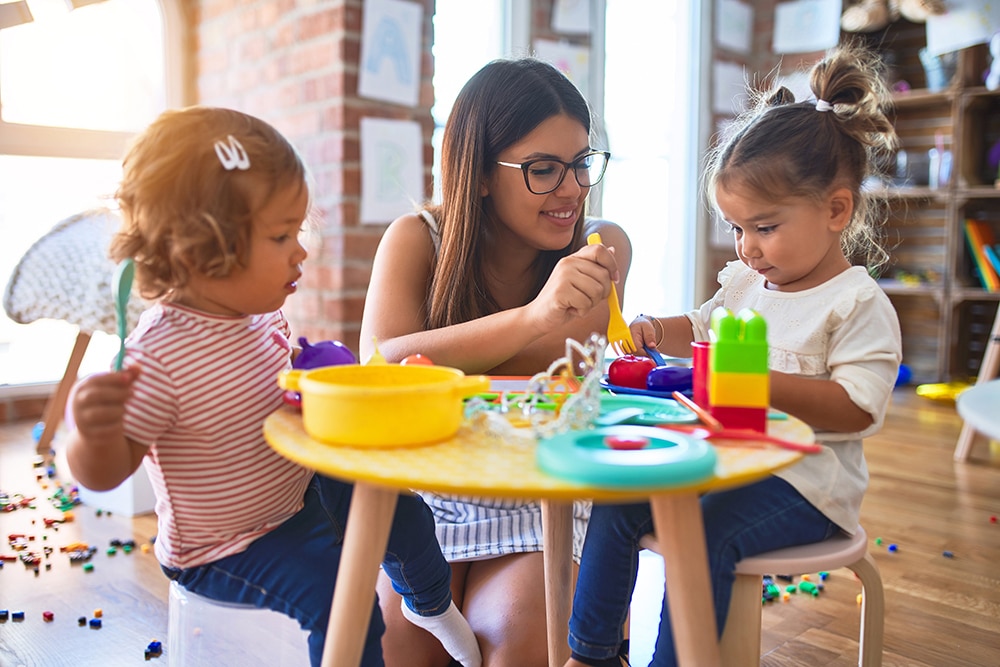 Comfort & Safety In AHome-Away-From-Home
We work with you to understand your child's needs by bridging the gap between home. Through open, honest, and transparent communication, foster a relationship with your child's teacher so they feel safe and connected during their learning journey.
Early Literacy & Language Skills Begin With Exciting Zoo-Phonics®
The Zoo-Phonics® approach to learning is simple: make it fun and they'll remember! Reading, writing, and spelling are exciting when they are linked to animated animals, songs, and activities. The engaging experience of Zoo-phonics® brings pre-literacy skills to life.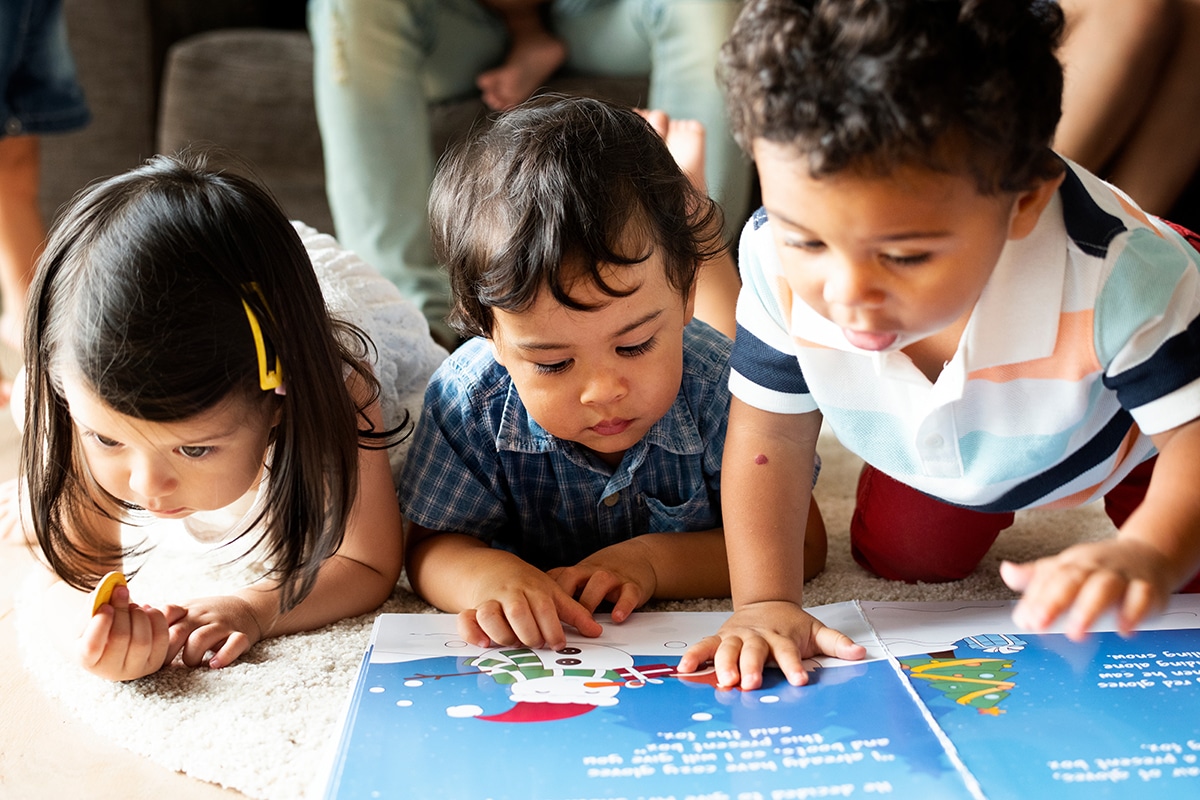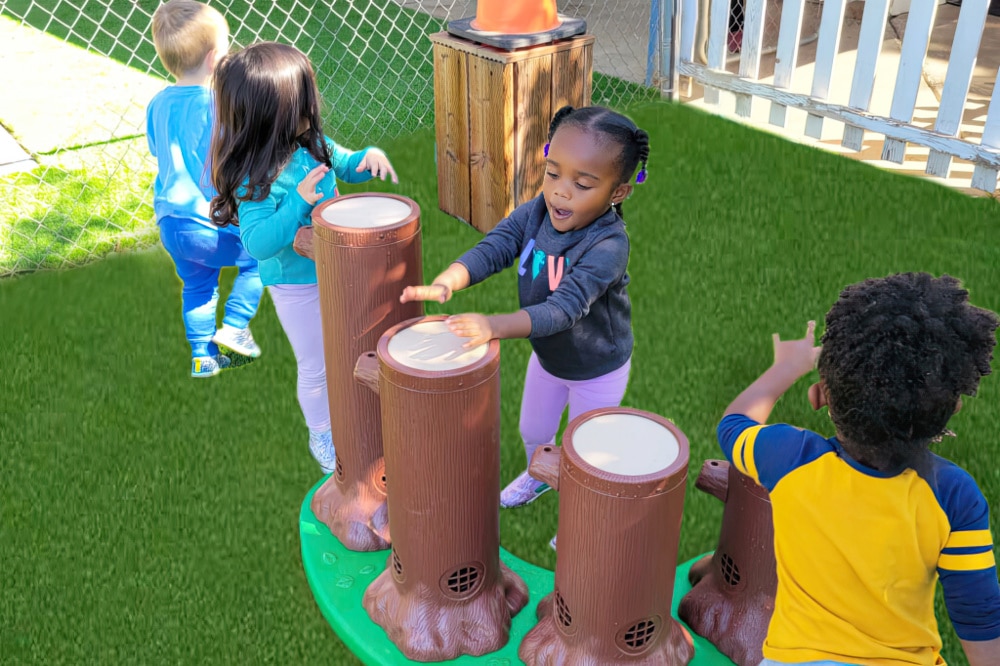 Stay Informed On Your Child's Day With Daily Reports
At the end of each day, you'll receive a hand-written daily report from your child's teacher. Details include what your child ate, diaper changes, nap time and length, and activities your child enjoyed that day.
Teachers Provide Potty Training Support For You
When your little one shows signs that they are ready to start potty training, our teachers are here to help. We plan with you for a positive and consistent experience, and your child will be out of diapers in no time.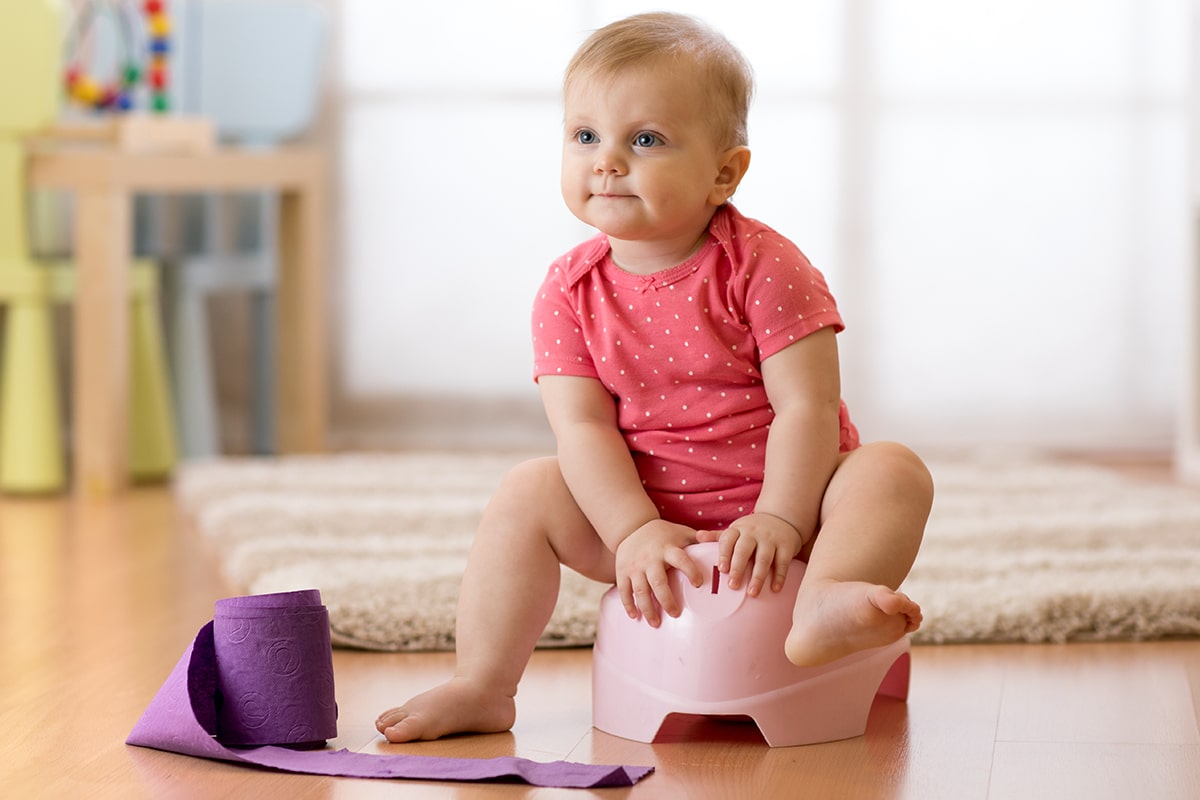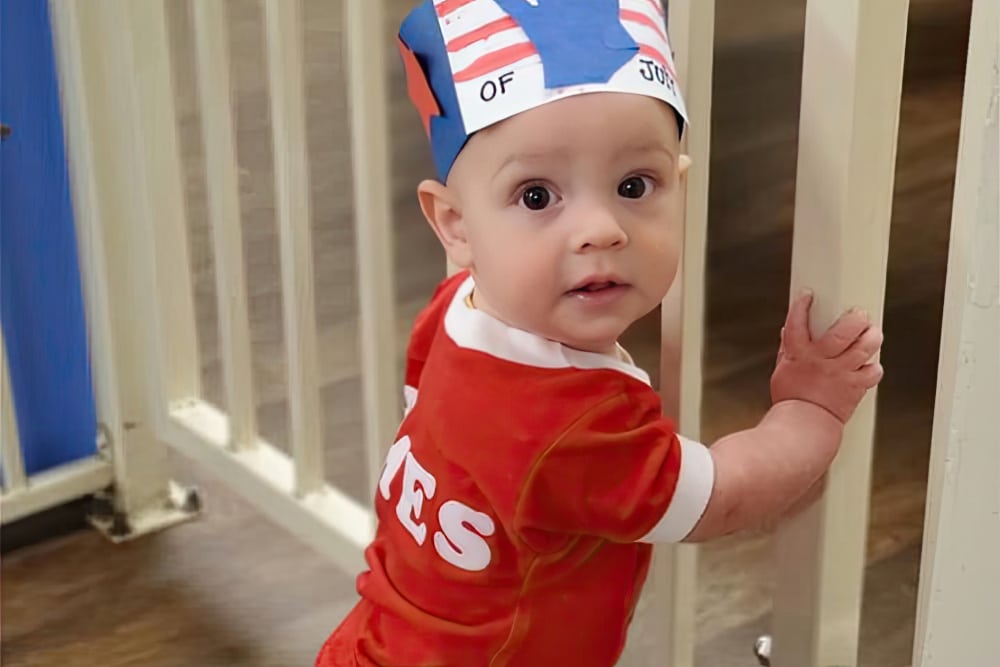 Nurturing Their Independence Through Practical Life Skills
Your little toddler will often insist on doing things by themselves, so our teachers either step back or provide guidance when needed. Putting on a jacket or pouring a glass of water are big tasks your child will be so proud of accomplishing on their own.
Personalized Lesson Plans Follow Your Child's Interests
Your toddler is discovering the world around them, including new interests and passions. Teachers respond by adjusting lessons that best align with your little one's strengths, skills, areas for improvement, and interests.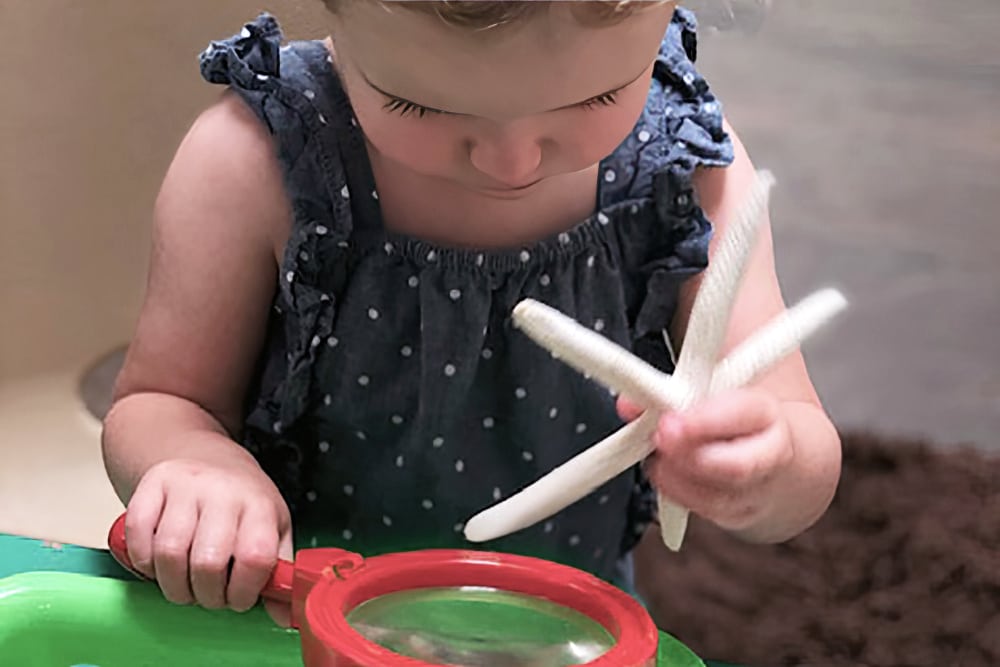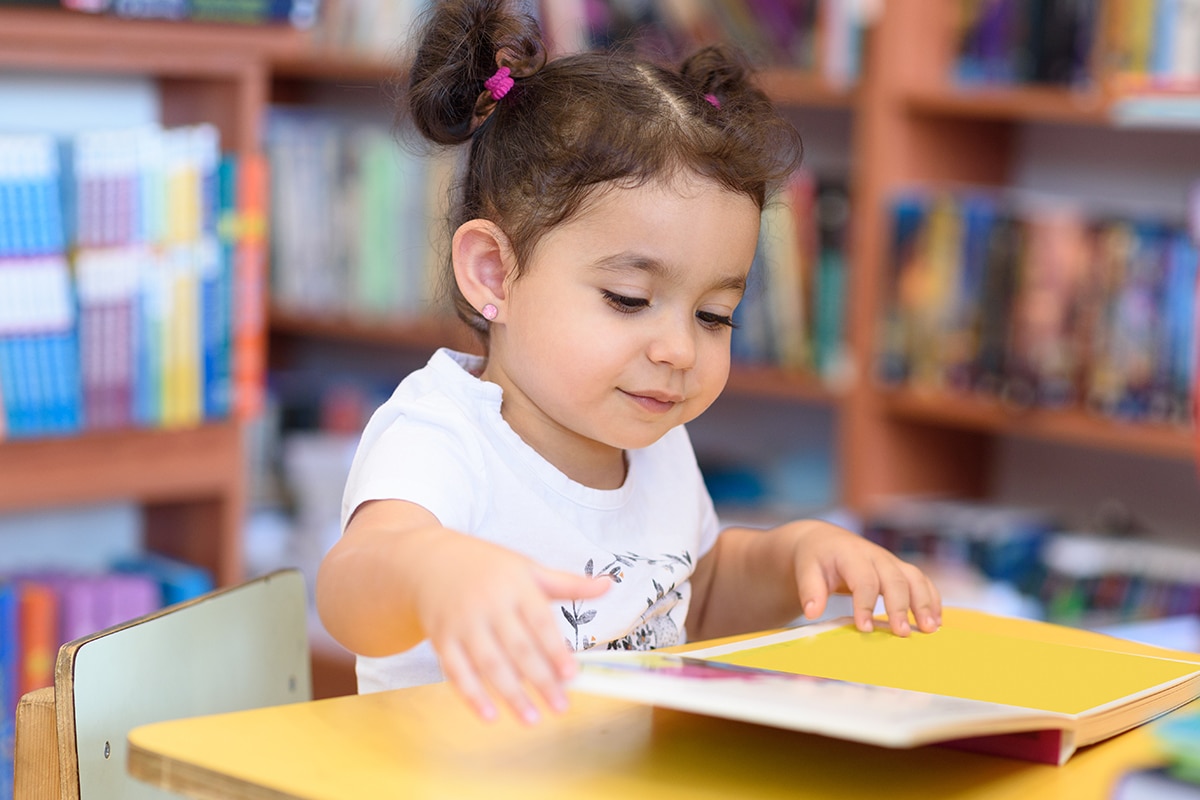 Early Literacy Skills To Spark Higher Education & Life Success
Each of our classrooms features its little library where your child can pick a story off the shelf and browse through it. Having access to many books has been proven to increase the chances of your child pursuing higher education and life success.
Responsive, Respectful Redirection As Intervention
Toddlers are learning self-control and have strong feelings as well as challenging moments that can lead to meltdowns. Our teachers use the gentle art of redirection to help them deal with their big feelings.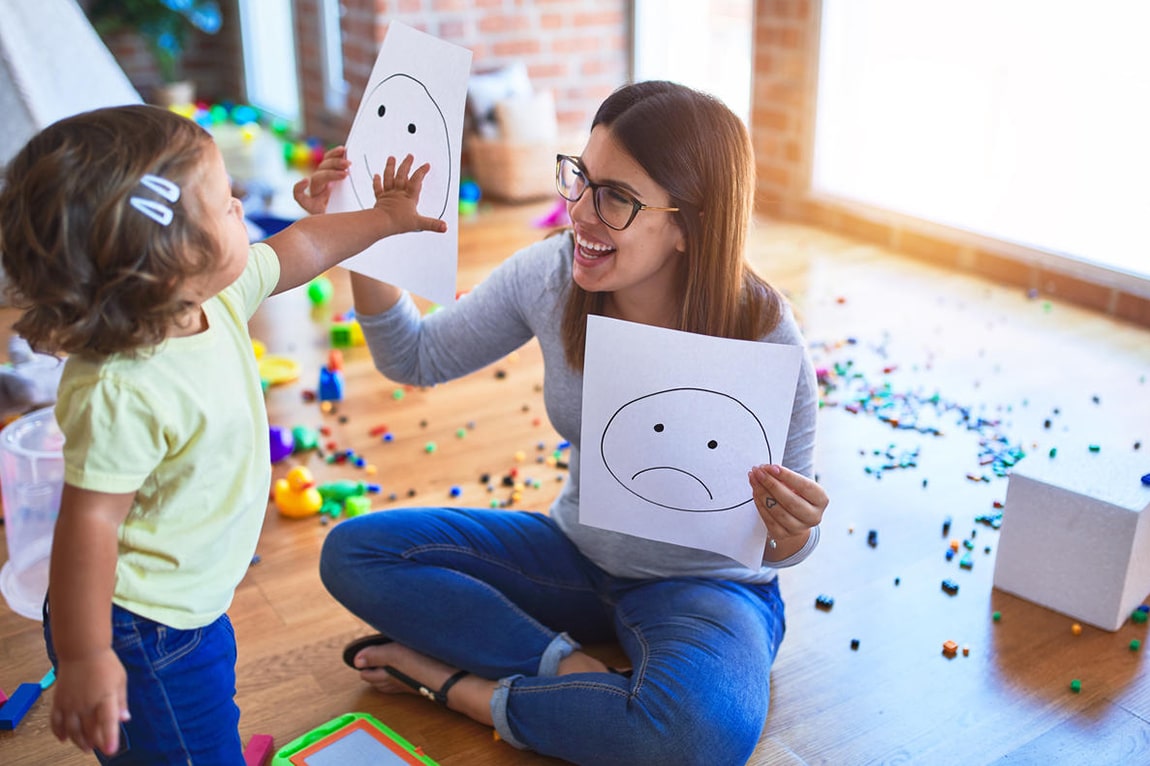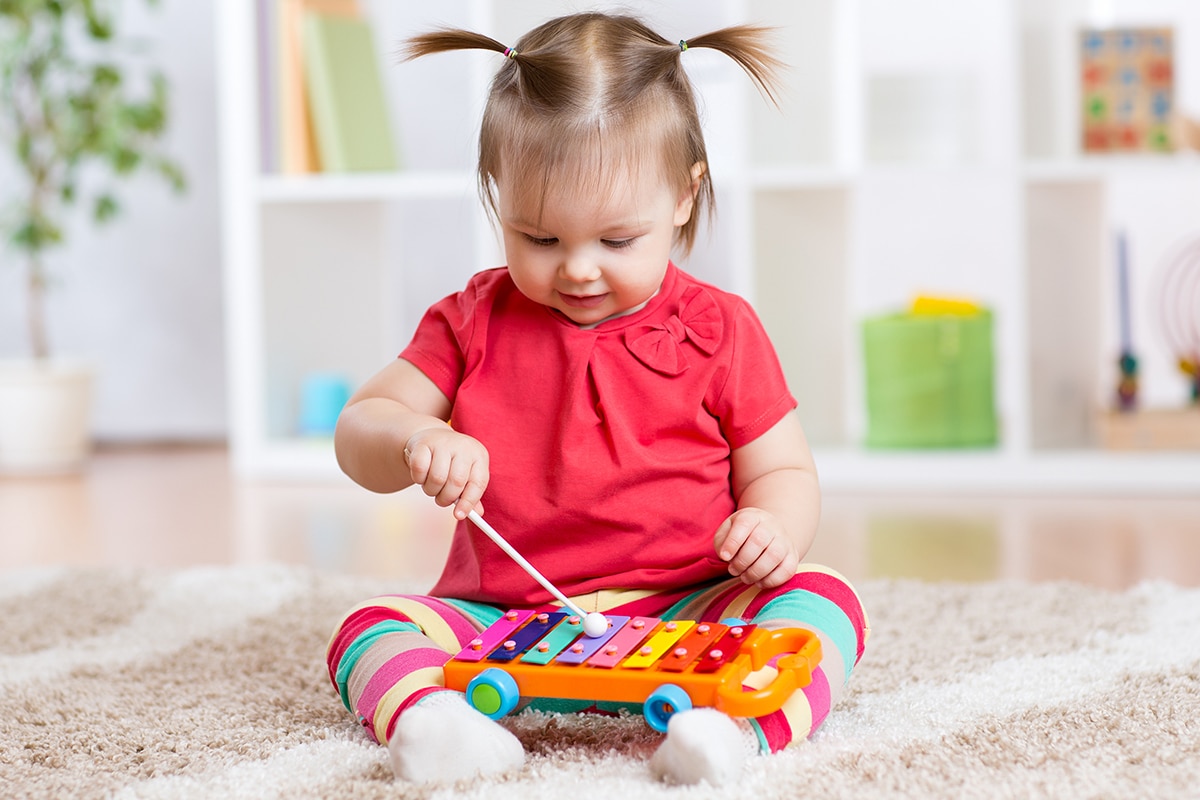 Baby Signing & Music Classes As Daily Enrichments
Baby sign language, music, and dancing are fun and engaging ways to get your little one to self-express. Singing songs and clapping to a beat help with coordination and language development too.
Exciting Learning Experiences With Knowledgeable Visitors
Your little tot will get to participate in small field trips that include walks to the local park or splash pad on sunny days. We also host in-house visitors, like the fire department who comes to talk about fire safety and, of course, show off their shiny red truck!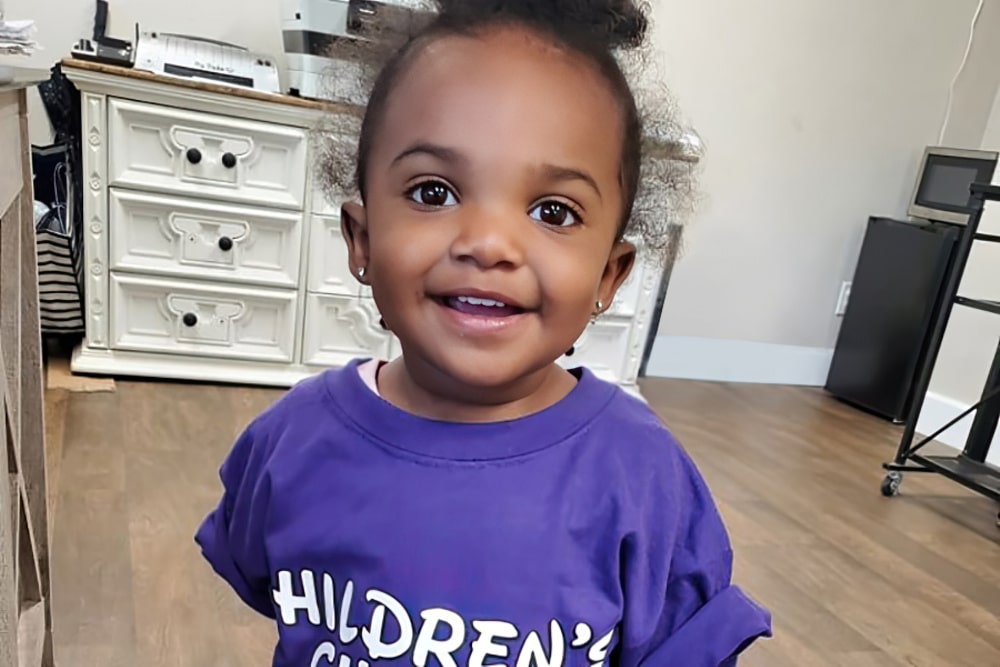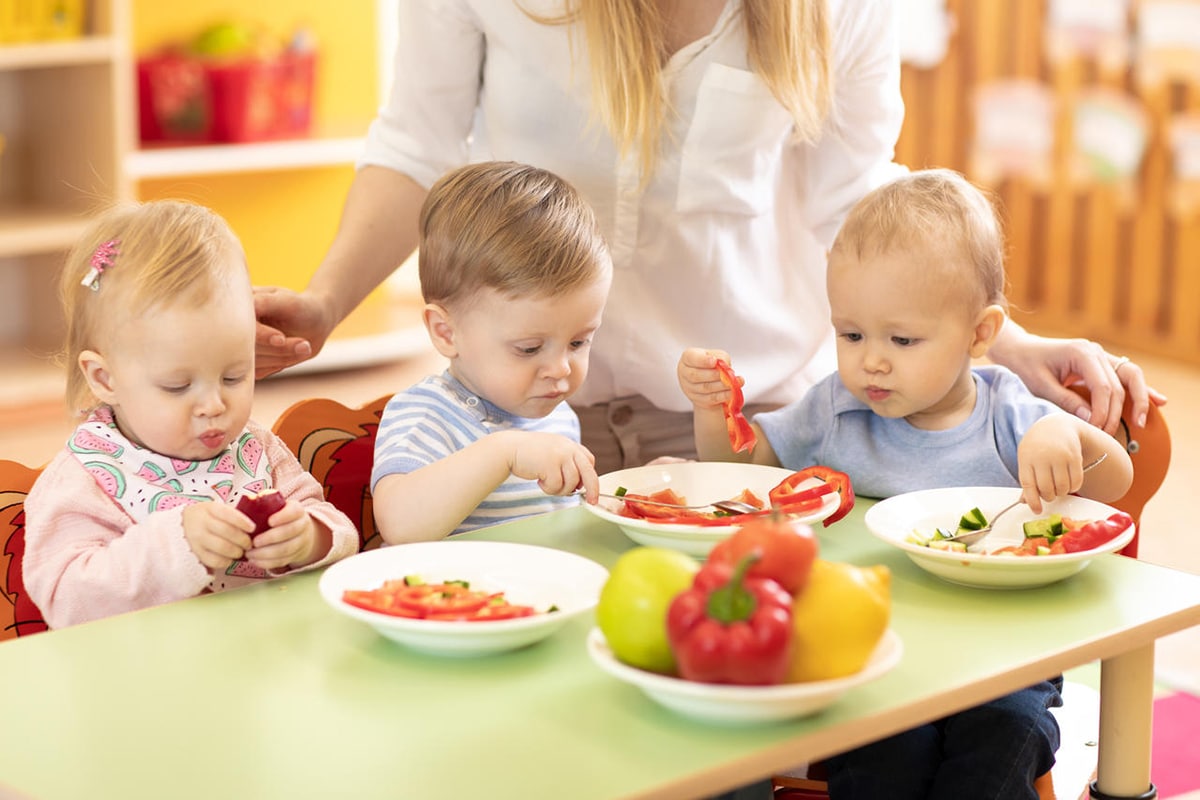 Tasty, Wholesome Meals Made From A Talented In-House Chef
Home-cooked, nutritious meals are freshly prepared and served daily. We follow CACFP meal patterns so you can be sure that your child's breakfast, lunch, and snacks are full of fruit, vegetables, whole grains, and other nutritious foods.
Hear What Parents Have To Say...
"a warm, loving, LEARNING environment for your little ones. Look no further!!!"
From the moment you walk through the gates you're greeted with warm smiles and friendly staff. I have seen firsthand the level of love and care they give to each child, and it is above every standard I have. If you're looking for a warm, loving, LEARNING environment for your little ones. Look no further!!!
- Demetrius Williams
"It's like being a part of a family. They do so much for and with the children!!!"
Both of our children have gone to this location! The amount of education my kids received while here helped them transition into kindergarten. It's like being a part of a family. They do so much for and with the children. The activities inside and out. Gardening, performances, fundraisers, plays, parties. It's an experience I know I won't forget!
- Shanna Vitale
" I honestly trust these women more than anything. Thank you Children's Choice!!!"