Starting The Journey Into Academics
Exploring Science, Art, Math, Reading, And Life Skills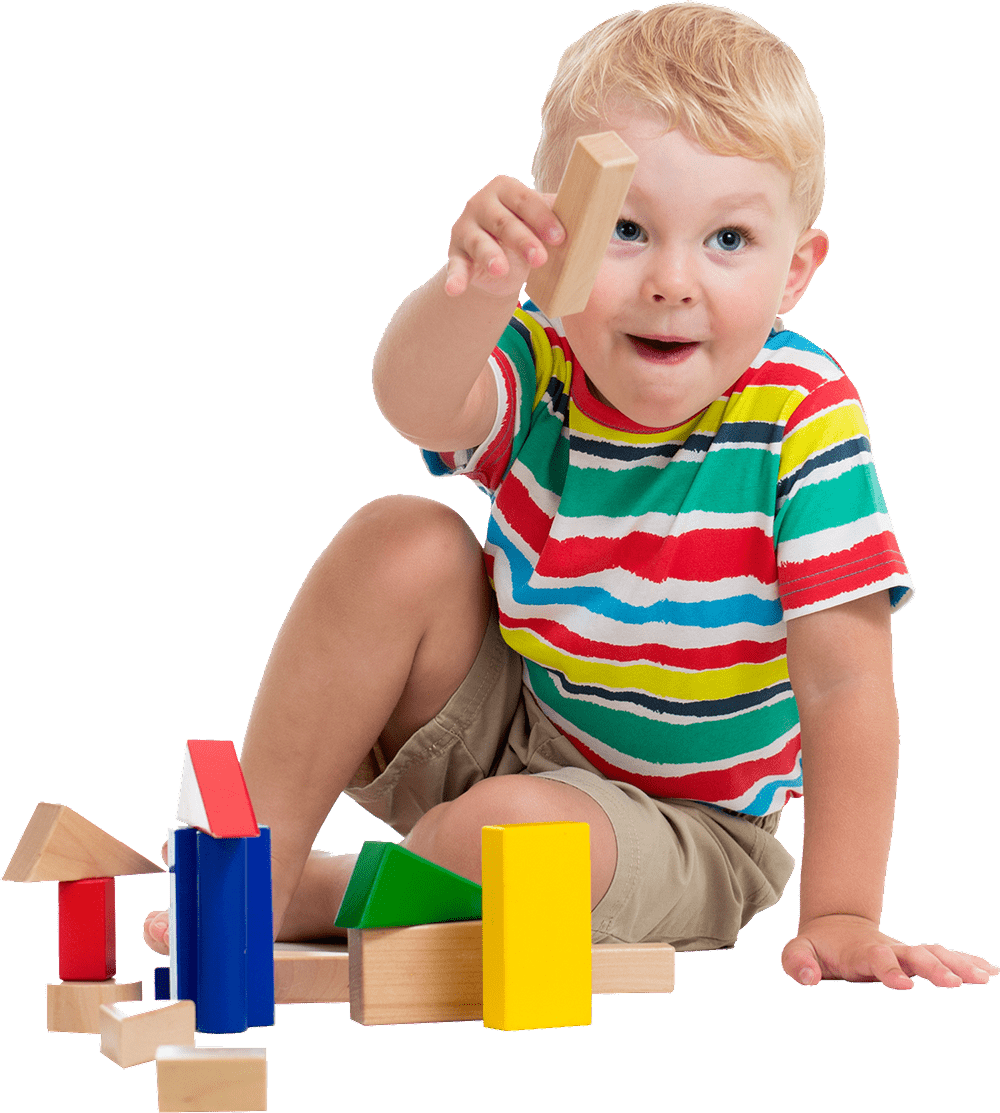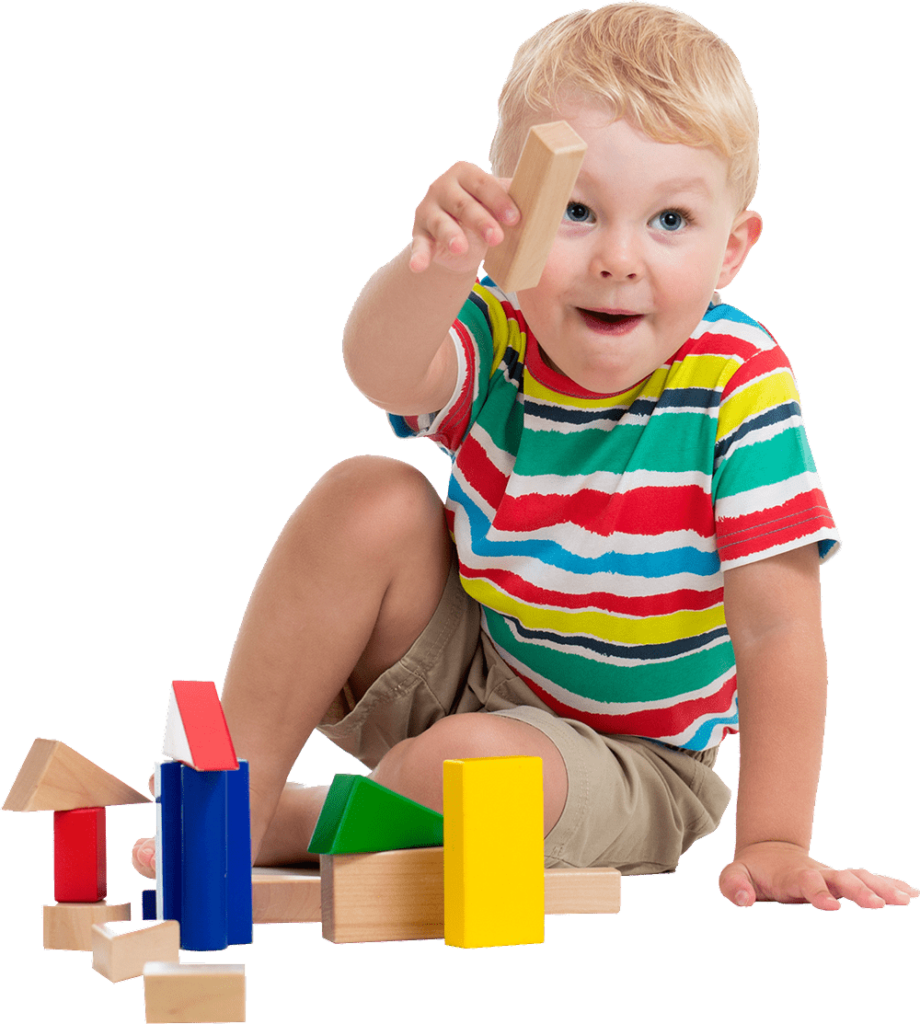 Starting The Journey
Into Academics
Exploring Science, Art, Math,
Reading, And Life Skills
Preschool | 2.5 - 4 Years | Preschool & Daycare Serving El Cajon, Lakeside And Santee CA
Classrooms That Motivate
Your Child To Learn
Big windows let in lots of natural light while your child delves into a puzzle or art project with friends. Your little one will feel at home every day in their beautiful classroom, with plenty of room for gross motor play.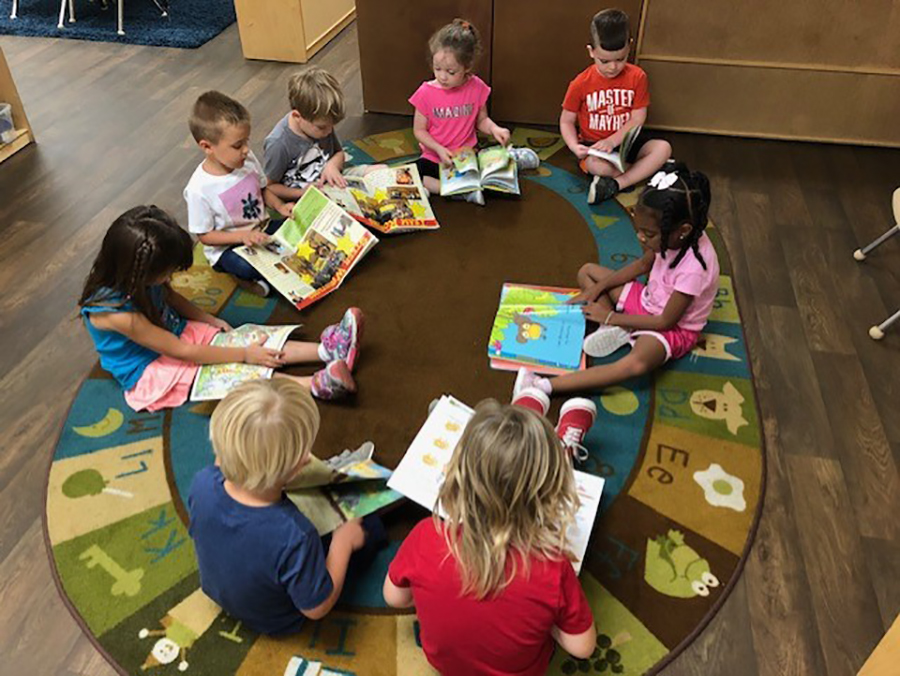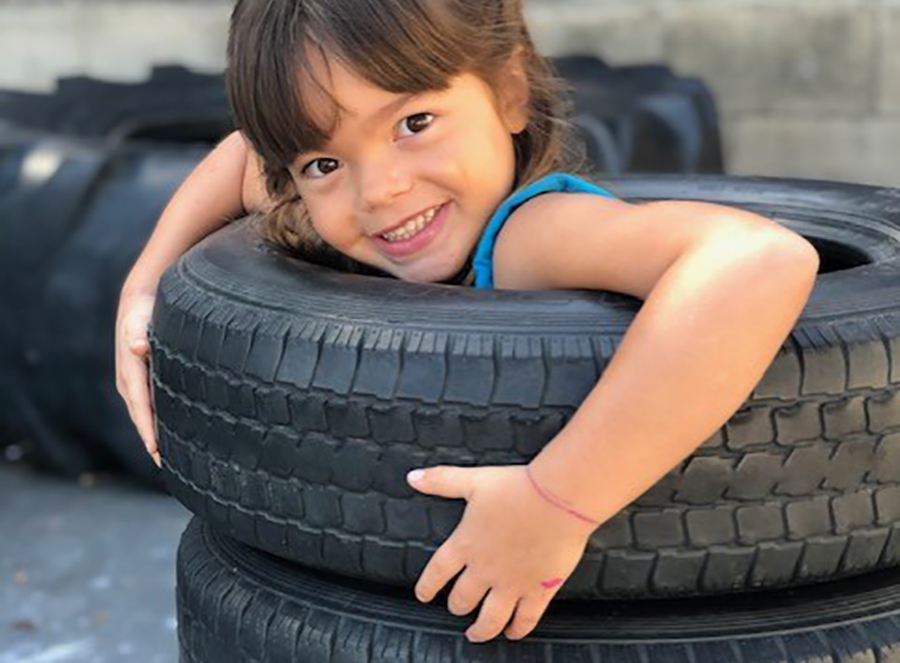 Outdoor Play For Your
Child's Physical Health
Your child spends up to 90 minutes a day, enjoying the fresh air and sunshine in our spacious schoolyard. The blacktop is the place to be for bouncing a ball or playing creative schoolyard games like hopscotch or skipping.
Clean Classrooms For Your Child's Health And Safety
Your child deserves to play and learn in a clean and safe environment. Teachers make sure all toys are washed and sanitized during the day. In the evening, a cleaning service deep cleans the floors, carpets, and countertops for another day of play.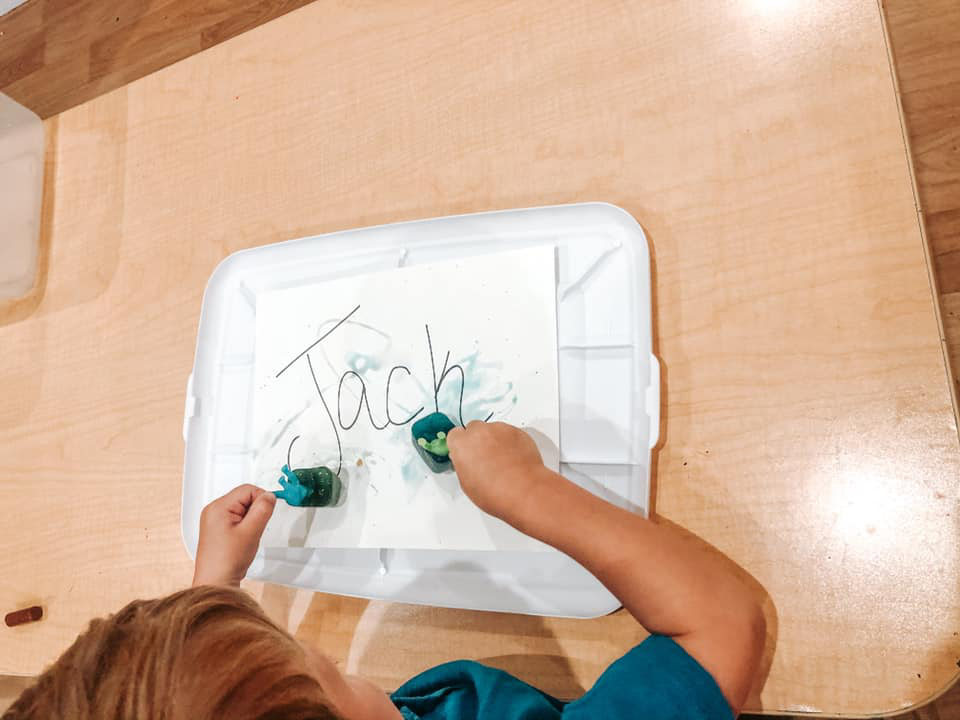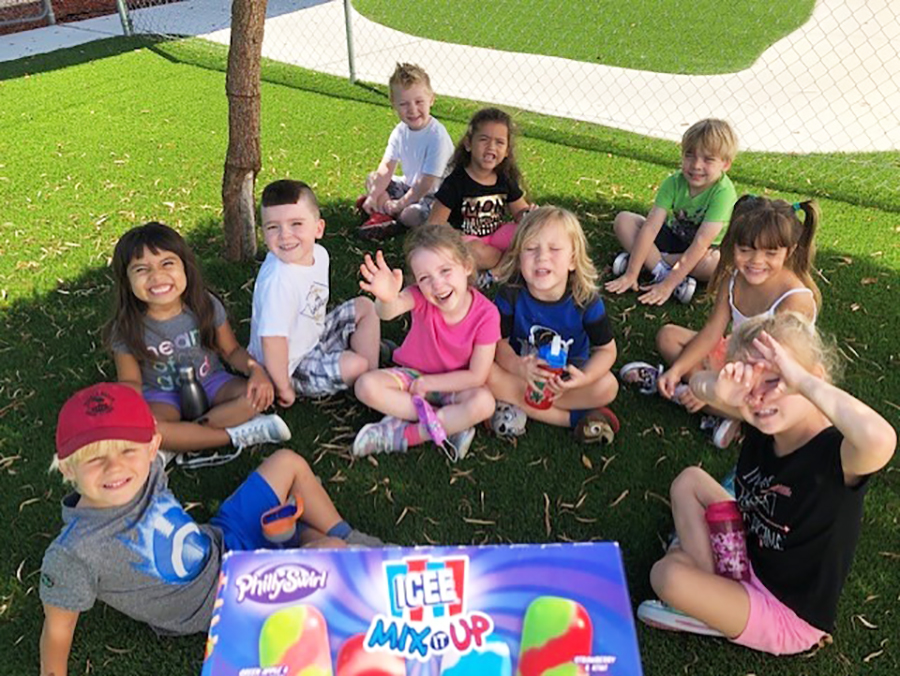 The Comfort And Love Of
A School Community
Our loving teachers make sure your child feels content and secure when they come to school every day. With a daily routine and familiar faces of friends, your child will know what to expect each day and find comfort within their school community.
Positive Potty Training Experience and Success
When your child is ready to learn how to toilet, our teachers will make a detailed plan with you to ensure consistent training between home and school. You can be assured your child has a positive transition from diapers to the toilet.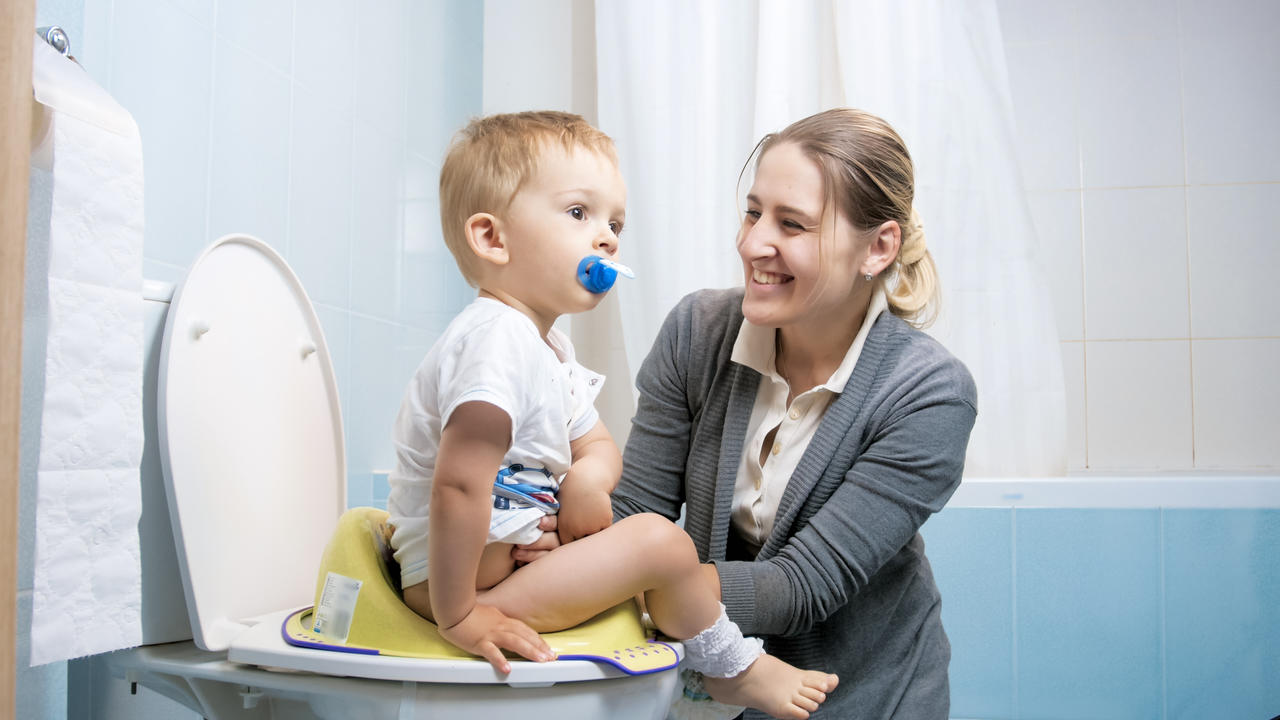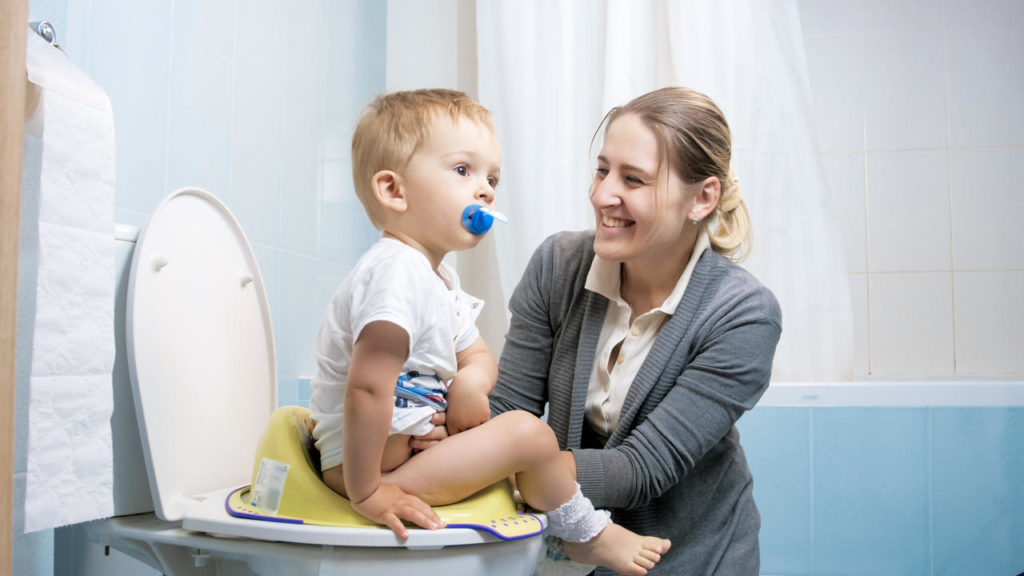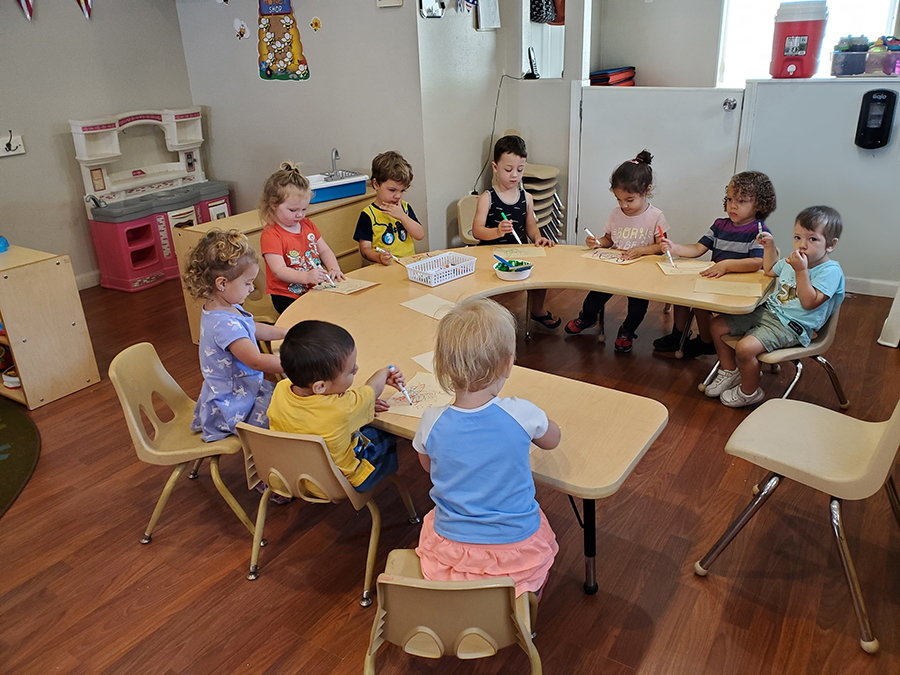 skills that Prepare Your
Child For Kindergarten
Daily life in our preschool room prepares your child for kindergarten. We provide your child with a winning combination of STEAM and literacy training, practical living skills, and social interactions in group activities.
We Practice Confidence-Boosting Life Skills Everyday
Buttoning up a jacket, pouring water into a glass, and wiping up a table combine a host of cognitive and motor skills your child needs to practice. As your child masters these practical life skills, they will establish independence and boost their self-esteem.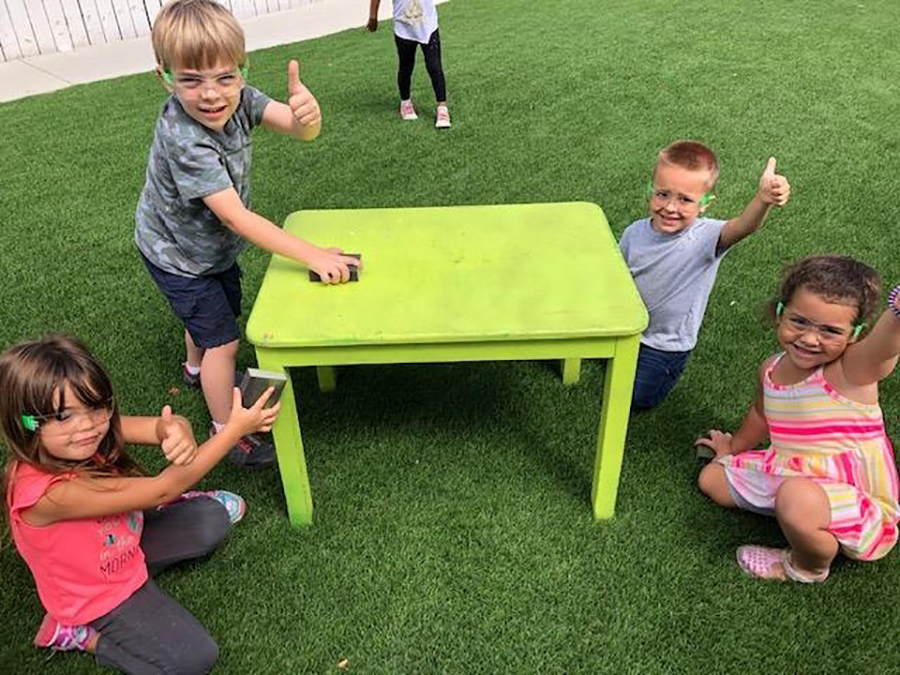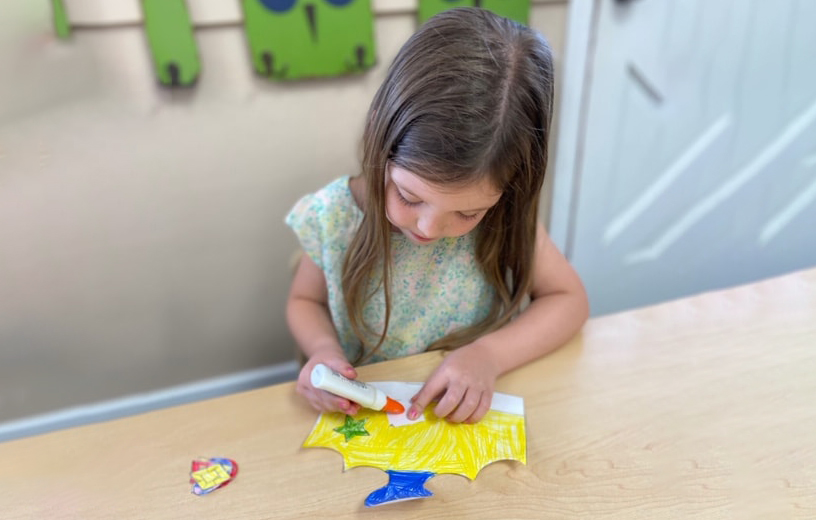 Learning Plans Are Customized To Suit Your Child's Needs
Teachers and students work together to drive learning in a positive direction. Your child's interests and needs factor into the teacher's lesson plans every day, as this very flexible style of teaching keeps your child engaged in learning.
How Your Child Becomes
An Early Reader
Each of our classrooms houses a little library to give your child easy access to books and the motivation to read. Letter recognition, rhyming, and letter sounds are all pre-reading skills your child learns in our preschool classes.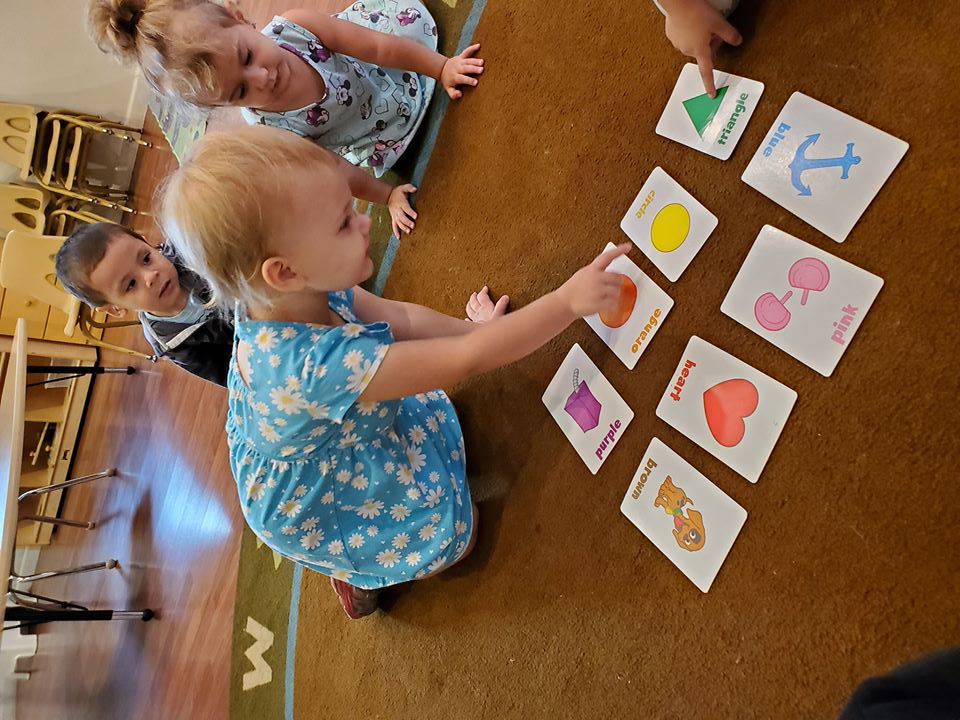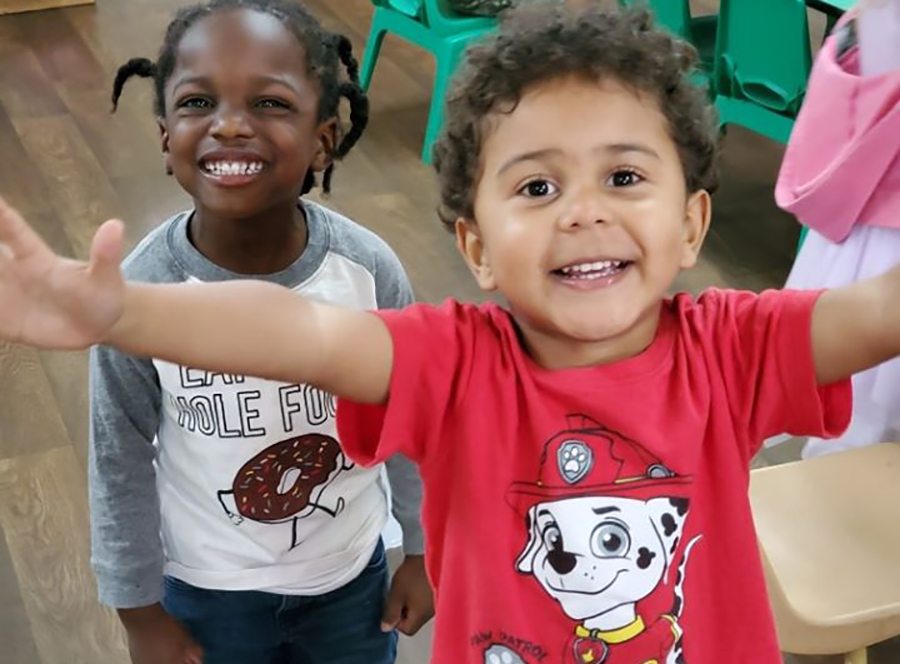 Love And Redirection
As Conflict Prevention
Our teachers use positive, loving guidance and redirection to resolve conflicts and to ease awkward moments. Lots of love and some redirection teach your child how to navigate challenging situations with empathy.
Creative And Invigorating Enrichment Activities
We offer many enrichments embedded into our curricula, such as art, music, and movement. Movement can be in the form of calisthenics in the schoolyard to silly dancing games in the classroom.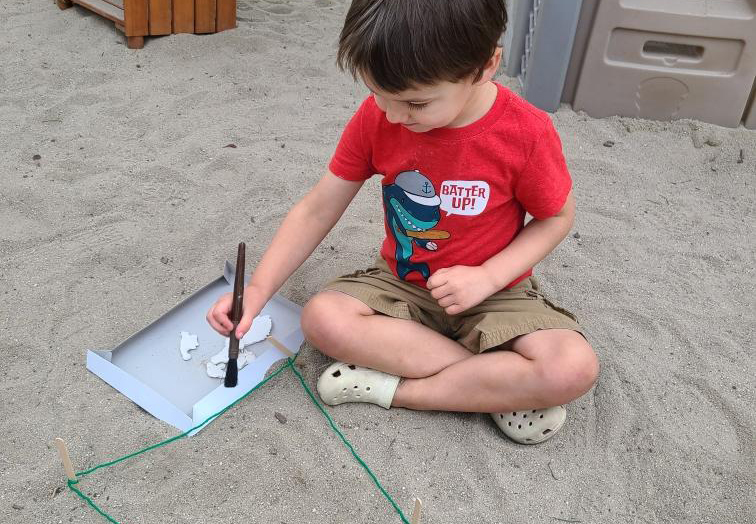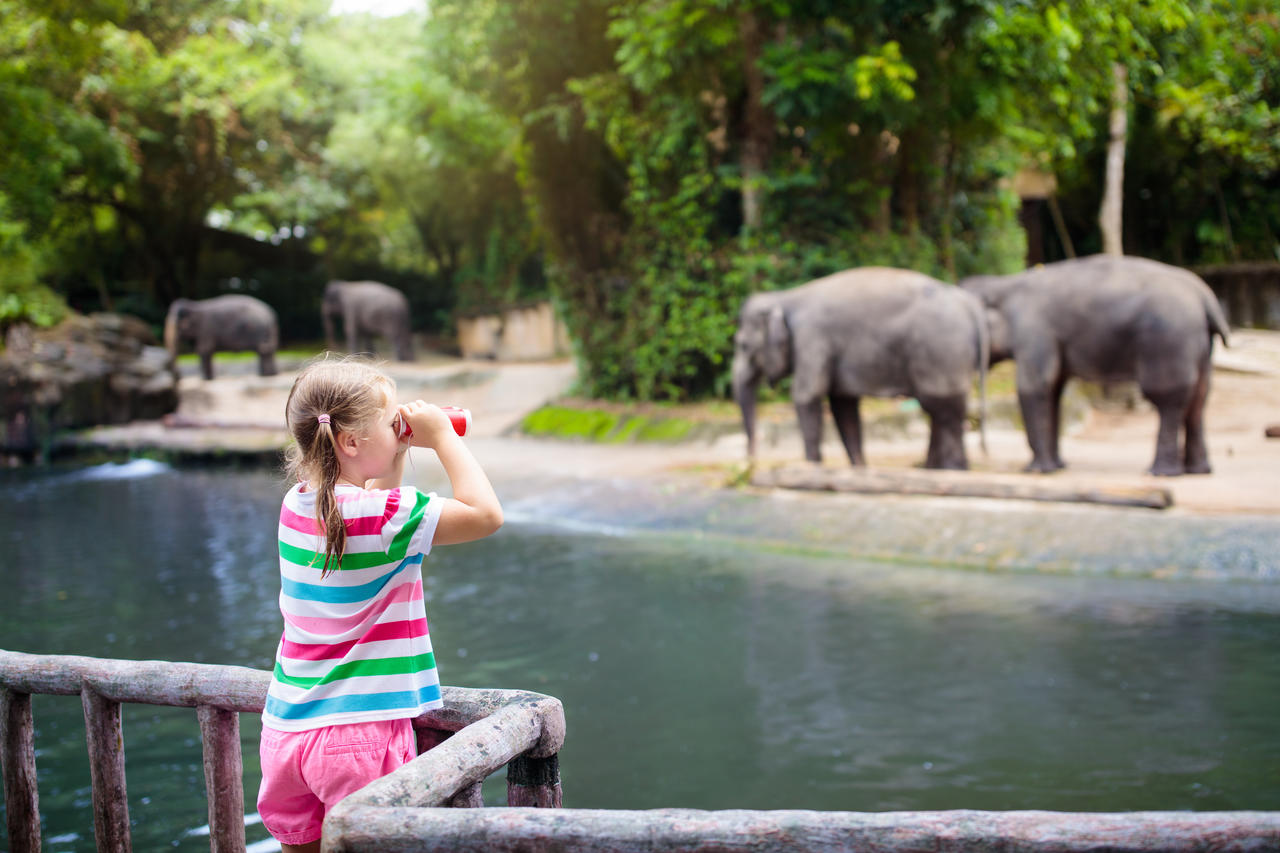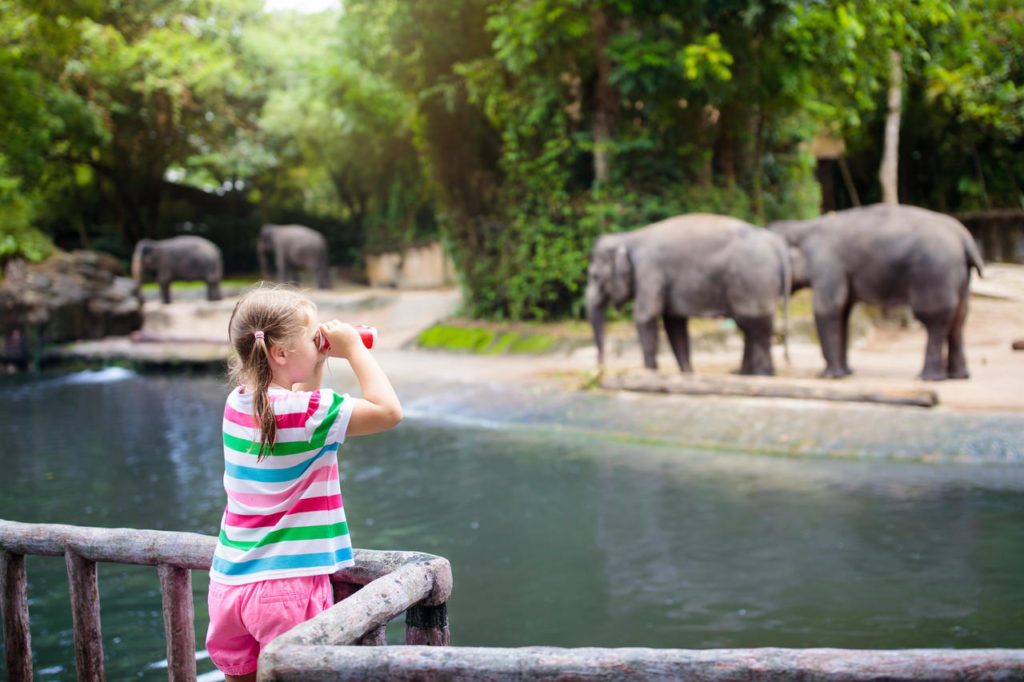 Exciting Field Trips
Boost Your Child's Learning
Your child gets to go on fantastic excursions outside of the classroom to the wildlife park or Disneyland. Shorter trips like having a picnic in the park also add variety to our days when parents can join in and bond with their child.
Healthy And Delicious Meals
To Fuel Your Child's Day
Our in-house chef freshly prepares wholesome, home-cooked meals every day. Breakfast, lunch, and snacks are planned according to CACFP guidelines to ensure your child is getting optimal nutrition and less sugar in their meals.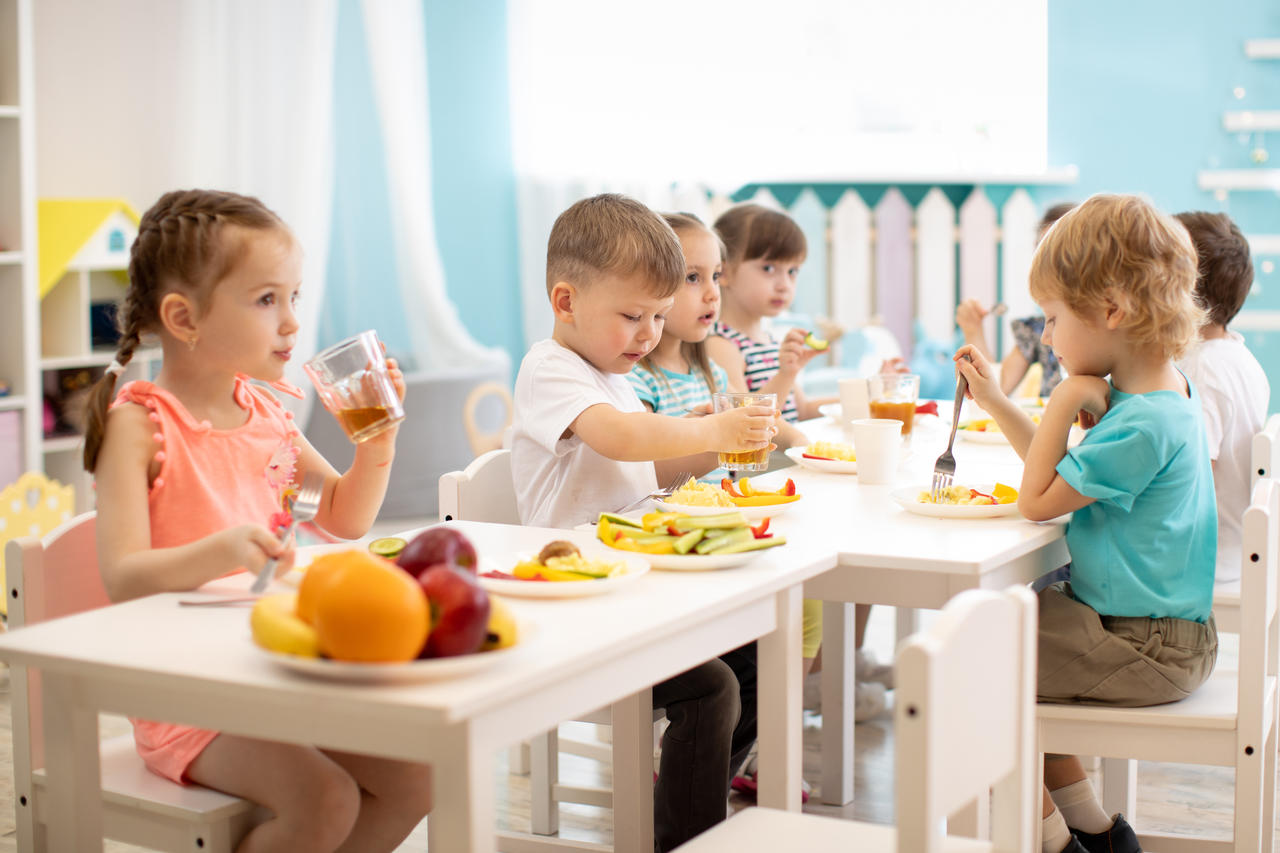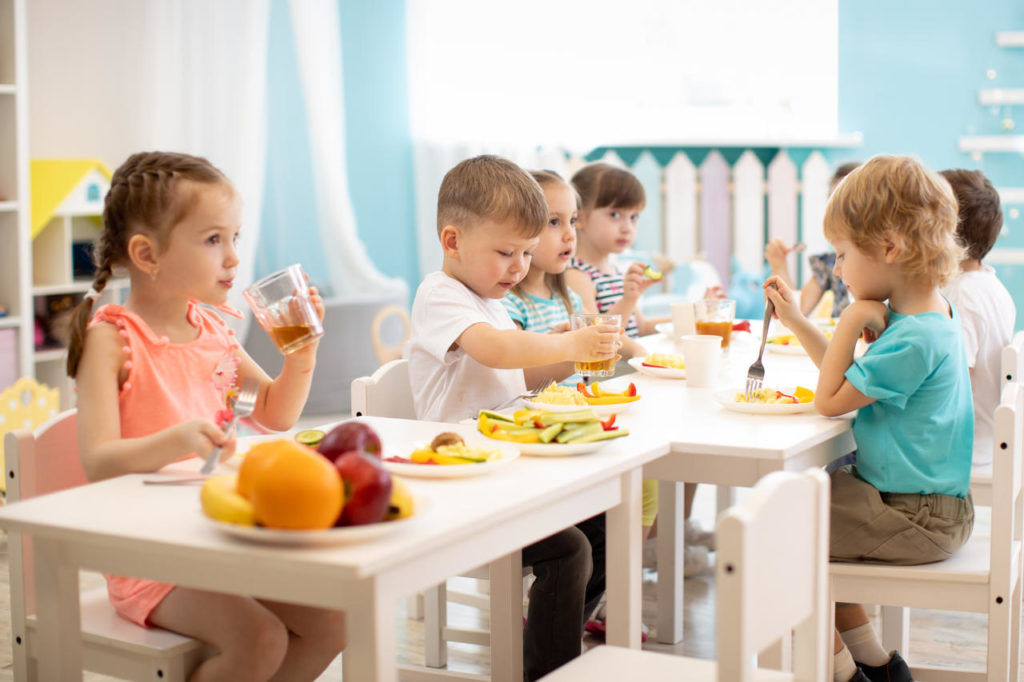 My daughter started attending children's choice when she was 2 years old, and my 4 year old son has been attending since he was 2 and I must say that I saw a HUGE growth in development in both of my children. I highly recommend children's choice to any parent looking for a trustworthy and safe place for their child(ren).

Children's Choice has always given wonderful attention and care to my son in a very nurturing and safe environment. Going into pre-kindergarten, he has already mastered many of the skills that he will need for the year. He started going to CC when he was an infant, and we have gladly stayed with them as our care provider over the years. They also bring together the community and have many fun events throughout the year to keep the children engaged, from planting a garden to festivals to art shows and incorporating art projects and field trips, you really get the whole package at Children's Choice.

I have entrusted Children's Choice Madison with the care of my daughter for over a year now and very recently switched my son to this daycare also. They have treated my entire family as their own family. We are greeted every morning with smiles and my daughter is excited every single morning to go with her teachers. My son is going through his transitional phase at a new daycare, but every morning and throughout the day the staff does everything to make his transition as smooth as possible and to make him feel loved and comforted. I have very high expectations for anyone caring for my children and I have yet to meet a teacher at Children's Choice who has NOT met those expectations.